The GIN 2022 Conference will be held in Toronto!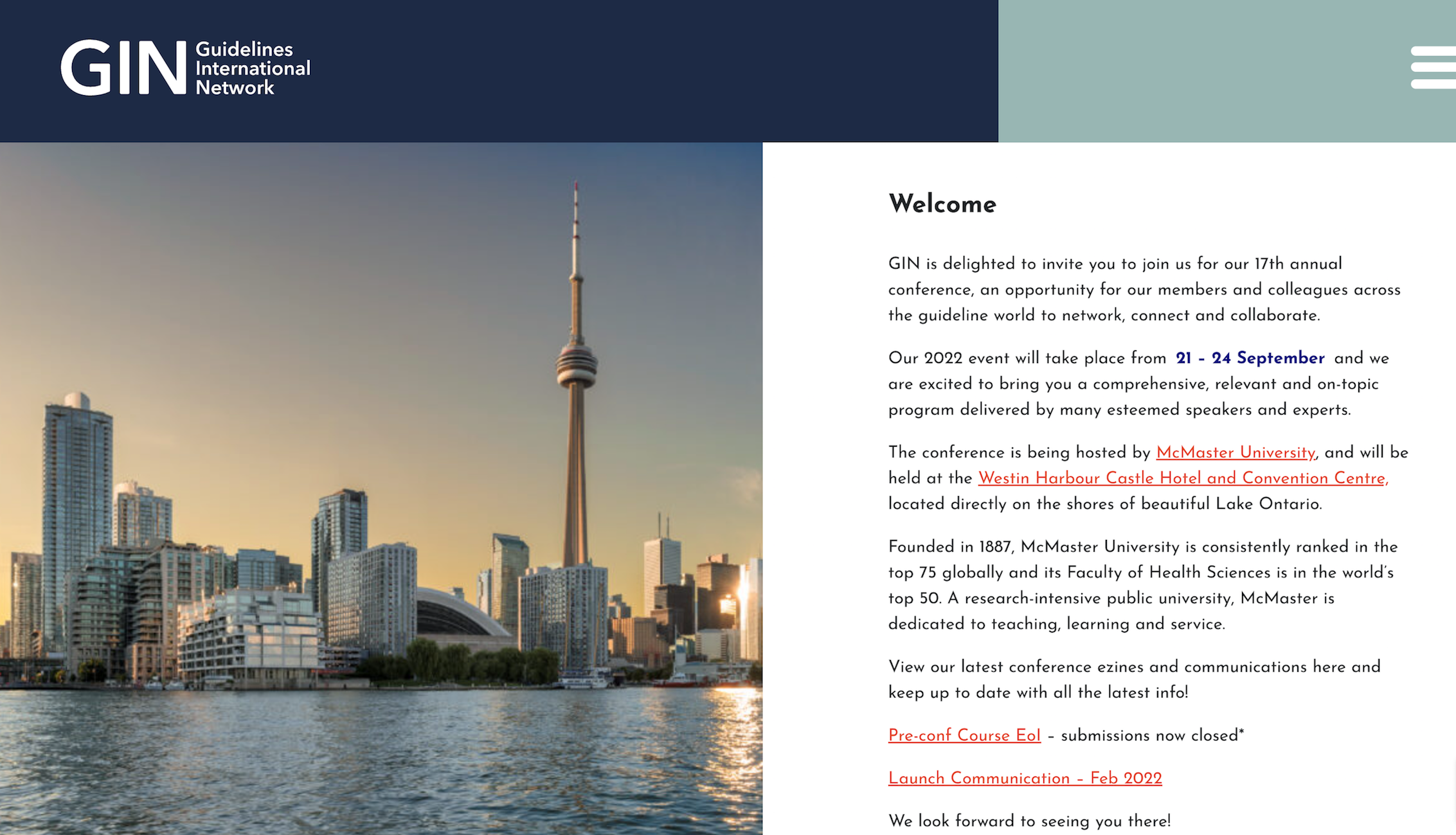 Basic information

The GIN is delighted to invite you to join the 17th annual conference, an opportunity for our members and colleagues across the guideline world to network, connect and collaborate. The GIN 2022 conference will take place from 21 – 24 September. The conference is being hosted by McMaster University, and will be held at the Westin Harbour Castle Hotel and Convention Centre, located directly on the shores of beautiful Lake Ontario.
Conference Theme & Key Dates
The theme for 2022 is: Making health choices transparent, equitable and efficient: strengthening global guideline quality, technology, collaboration and adaptation
The theme will explore:
· Equity and Guidelines
· Efficiency in Guideline Development
· Visualization of information and recommendations
· "Guidelines Without Borders": developing recommendations to guide care globally
· Choice or decision: Transparency
Registration open – February 10
Call for Abstracts – February 10
Abstract submission closes – April 18
Notifications of Abstract Acceptance – May 26
Early Bird Registration closes – June 22
Author confirmation/registration deadline – June 22
2022 Abstract Submission
Abstract submission is now open!
The Abstract Review Committee has been selected and will be ready to review your submissions soon. (https://g-i-n.net/conference_2022/abstracts/)